Recently, the automobile industry has become more and more smart as the convergence with IT technology accelerates. As the production facilities are becoming more and more smart, we are struggling to ensure uniform productivity and quality throughout the global production facilities.

The way to maintain high productivity and quality evenly across multiple factories and cross-border production facilities is to systematically standardize the operation and management of factories and build an infrastructure that enables them to spread rapidly throughout the world. ONEGENE Electronics has applied a standardized computerized system to various factories in order to build a Smart Factory, thereby enhancing productivity and achieving even quality.
Smart Factory Management Policy
In order to respond quickly to the global trend of INDUSTRY 4.0,which focuses on the 4th industrial revolution, in which a complete automatic production system of the manufacturing industry is established and the production process is optimized. The IT system is combined with the existing factory to maintain the competitiveness of ONEGENE Group. In other words, we will establish a SMART FACTORY Steering Committee that aims to evolve into a SMART FACTORY and efficiently integrate factory equipment, computer equipment, operating system, etc., aiming at a factory capable of mass production of multiple products to maximize the efficiency of the whole plant.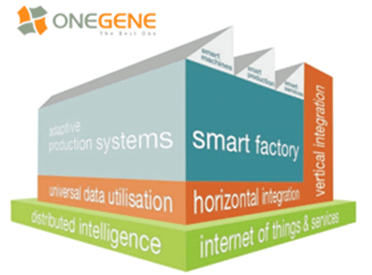 What is Smart Factory?
The fourth industrial revolution, in which a complete automatic production system of the manufacturing industry is established and the production process is optimized Intelligent plant pursued by Industries 4.0 in Germany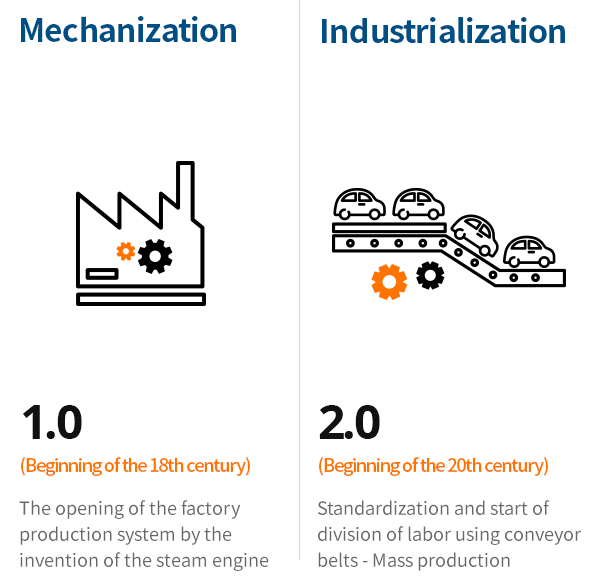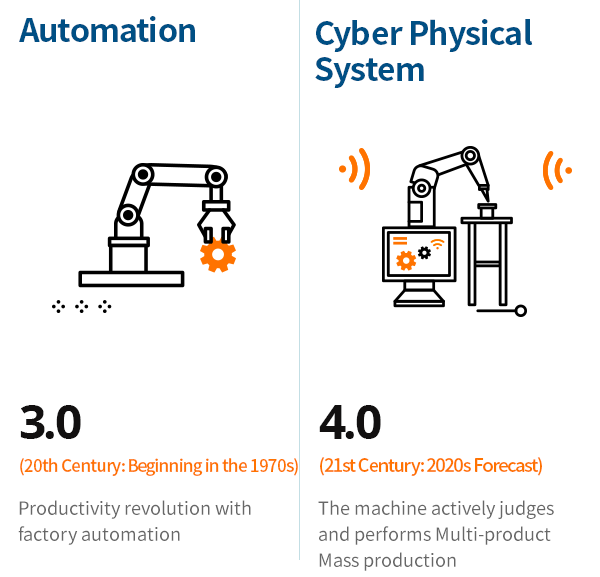 Mechanization 1.0 (Beginning of the 18th century) The opening of the factory production system by the invention of the steam engine
Industrialization 2.0 (Beginning of the 20th century) Standardization and start of division of labor using conveyor belts - Mass production
Automation 3.0 (20th Century: Beginning in the 1970s) Productivity revolution with factory automation
Cyber Physical System 4.0 (21st Century: 2020s Forecast) The machine actively judges and performs Multi-product Mass production
Measures to strengthen manufacturing competitiveness by country
Industry 4.0(Germany)
Remaking America(USA)
Japan Reconstruction Strategy(Japan)
Manufacturing innovation 3.0(Korea)
China Manufacturing 2025(China)
ONEGENE
DIC(Data Intergration Center)
Operates Data Integration Center to manage document center, security management, knowledge and document sharing, enterprise HW and SW assets, data backup in an integrated manner
Smart Factory
Data Integration Center
File Server

Three companies integrated file management and backup
Groupware Interworking
Take over the file upon entering / leaving
Security function enhancement with log function
Rapid file sharing between users
Early alternative of knowledge information system

Backup Server

Quick recovery of all users and servers when an error occurs
Document Loss Prevention
User self-recovery is possible even in the absence of computer personnel Maintain documents even when changing PC
Fast recovery of only required documents
Strong response to Ransomware

Security Management

Asset management through SW installation log and analysis
Analysis and management of enterprise HW Log
IP management
Media / Internet / Email document security
Software distribution / deletion inducement
Remote PC remote support
LOT Tracking (MAP)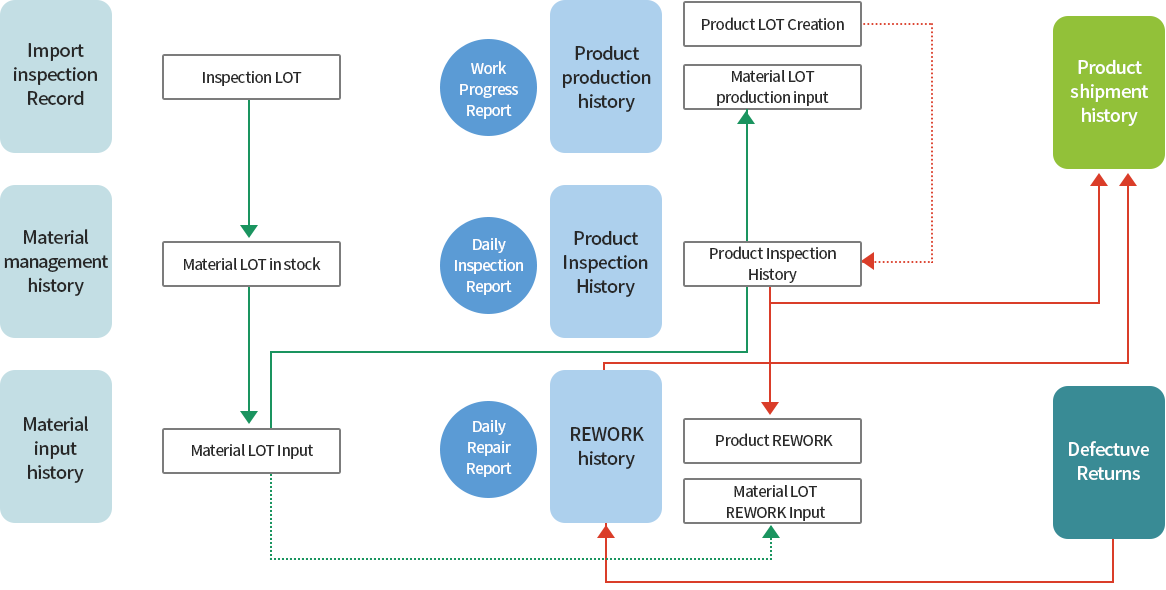 QMS(Quality Management System)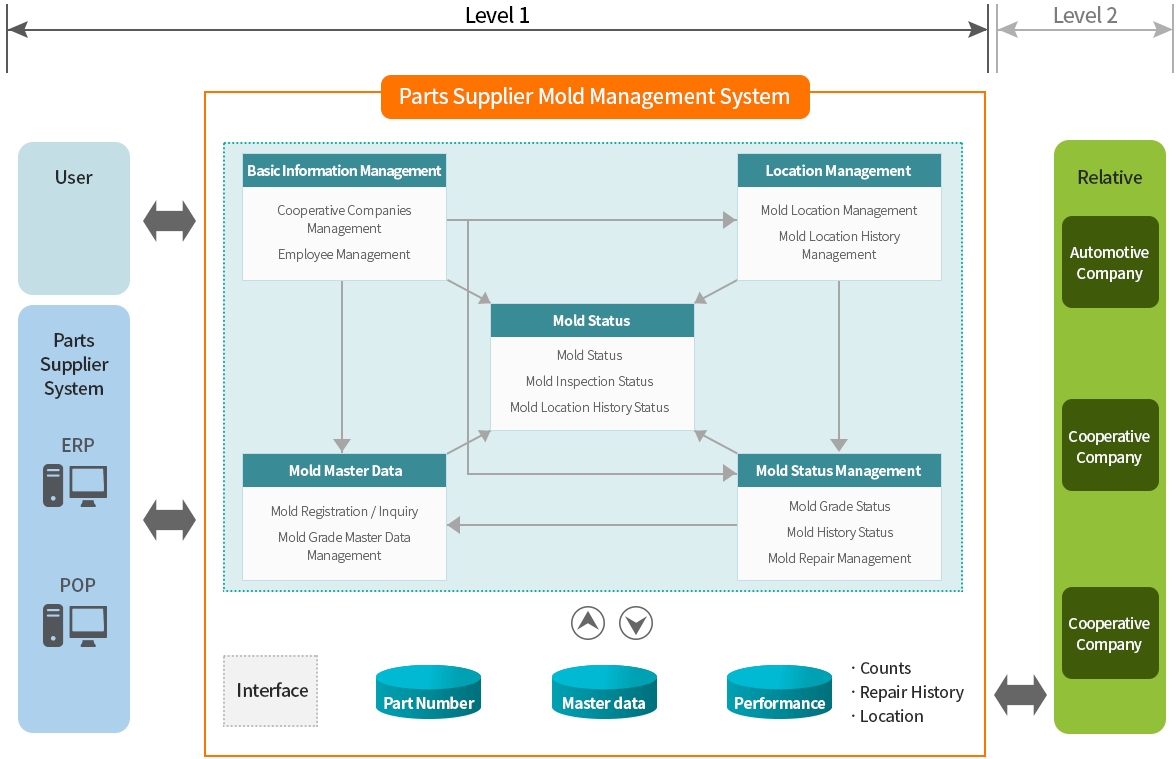 Mold Management System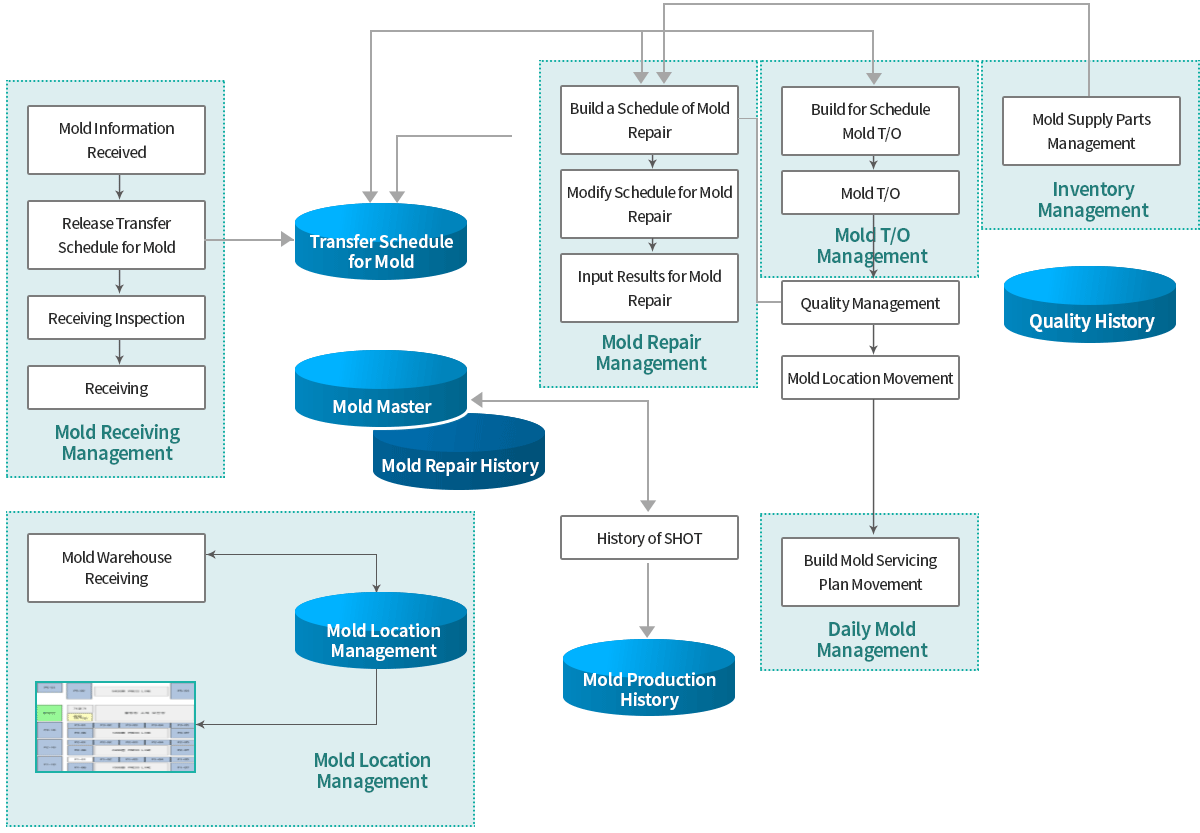 Server Clustering
EAI : Enterprise Application Integration

Model Validation System
There are cases where the products of the goods loaded in the bogie and the labels of the bogie are different from each other.Thus, the items of the bogie are different from those of the bogie,so it is possible to efficiently reduce the operator's error.
Load error

Check the bailout label before loading
Check the label of the product at the time of loading

Error of Lift

Identify the item in the transaction statement
Check the bailing label at the time of landing